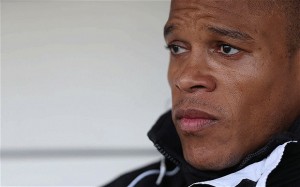 Former Dutch international Edgar Davids says he wants to 'steal' the Juventus coaching job from.
Davids, currently the player-coach at English lower league side Barnet, believes his experience in the game means he has the ability to be a success at a top club.
"Conte is a good coach, but I would steal his place on the bench," the 39-year-old told Tuttosport.
"If Juve called, I would say yes. It is a lot easier to manage at a big club rather than at a smaller one. Look at Frank Rijkaard. At Sparta Rotterdam he was disastrous, and then went to Barca and won everything.
"Conte was the same. What did he do at Atalanta? Nothing, now he is doing well."
Davids adds: "I am enjoying my time as Barnet coach but I think I could do it in Serie A. My previous bosses, Louis van Gaal and Marcello Lippi to name two, have all taught me something."
Davids spent seven years a player at Juventus, between 1997 and 2004.