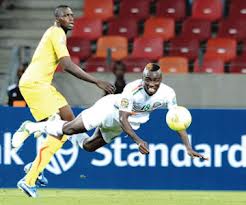 After the exciting Group A match of this Wednesday opposing South Africa to Angola and Morocco to Cape Verde, we will witness the return in strength of the teams constituting the Group B namely Ghana, Mali, Niger, DR Congo.
The black stars of Ghana who made a 2-2 draw Sunday in their match against DR Congo; will face up at 3.p.m GMT, the Eagles of Mali who overcame Niger with 1-0.
We must recall that Ghana is in its nineteenth participation in the tournament in which he already won 4 times including 1963, 1964, 1978 and 1982. In 2008, the Ghana organized Afcon and finished in third place.
However, his opponent Mali participated for the eighth time in the Afcon and was finalist only in 1972 and occupied the third place last year. Can overcome the Black Stars as he did for the Niger?
The duel remains to be discovered in a few hours.
From the same group at 6.p.m it will be the turn of Niger who lost his first match against DR Congo, while the latter made a 2-2 draw.
Niger is in his second appearance without a title when his opponent has already twice won the Cup (1968, 1974) and is at its sixteenth involvement. Could Niger measure up against DR Congo? We will find it out at the end of the day.