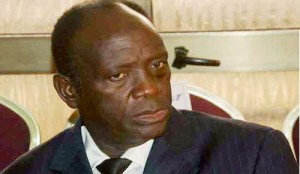 Bakalawa Fofana, the Togolese Minister of Sports does not beat around the bush.
Through the microphone of Africa Top Sports after the defeat of Togo 1-2 against Côte d'Ivoire, Bakalawa judges that it is Aliou Nenat, the match referee who has lost the Hawks:
"The Hawks were discouraged by the goal disallowed by the referee. I do not understand why he refused this worthy goal. It is himself that whistled before the corner is taken. It's crazy. After ours were unmotivated, "he judjed, Mr. Bakalawa.
The boss of the sport nonetheless welcomes the Hawks of Togo for their big match against the major favorite of the competition.