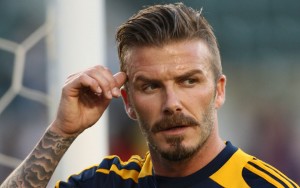 That's the rumor of the day! David Beckham, who is without a club since his departure from the Los Angeles Galaxy in early December, is currently in training with Arsenal. Then will he sign in the club of Arsène Wenger?
Here is the answer from the Gunners' coach:
 "He called to ask me if he could work on his fitness. He did nothing for a long time.
 This is purely for fitness. There is no speculation about any possible signature.
 The matter is to help someone. We are opened to people who behave well. "