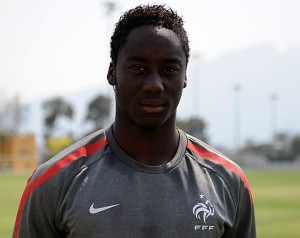 Lille thinks about the rejuvenation of its workforce.
The club has formalized the arrival of the eighteen years Auxerre midfielder, Meite(1m87, 80 kg).
The young French international, native of Ivory Coast signed a four and half years contract with Drogues.
He does not hide his joy: "It is with great pleasure that I sign in Lille, one of the largest French clubs" commented the new Lille who appeared seven times this season in League 2.
"I realize how really lucky I am to be here. But it is not an end, it now remains for me to prove my worth working and progressing up. When a young player like me hears that a club like Lille is interested, one can only rejoice. I cannot wait to wear this jersey, " said the player on sport.fr.