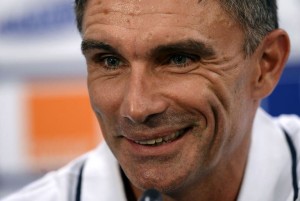 Mali has made it again beating Ghana to a 3 – 1 in the 2013 AFCON tournament in South Africa, ending their campaign on a high and with a bronze medal is a satisfactory for Coach Patrice Carteron.
In 2012 Mali finished 3rd and this year they finish 3rd beating Ghana again. Coach Carteron said his players could be proud of achieving the same result they managed to scale through 12 months ago, even as they would have loved to better it.
"I am proud and very happy to have achieved third place in the Africa Cup of Nations, he said.
The players have worked very hard for me throughout the tournament and they deserved to get third place for their efforts.
We are going back home to a country which will probably be very happy with what we have achieved considering what is happening in the country at the moment".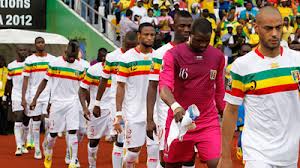 He continued saying, "The bronze medal is a huge achievement for this group of players.
For a big nation like Mali this is only the second time we have gone this far in the competition and we are very happy with what we have achieved".
"We hope we can use it to continue to improve and the players have not let me down the entire tournament".
Mali was however denied getting into the final stage by the Super Eagles of Nigeria, playing a 4 – 1 scoreline.
Read also:
http://en.africatopsports.com/2013/02/09/afcon-2013-samassa-man-of-the-match-ghana-1-3-mali/