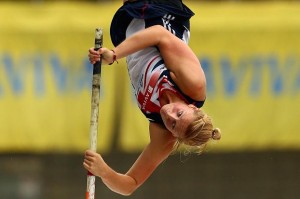 Holly Bleasdale vaulted her way to the top of the world rankings with a clearance of 4.77m at the EIS in Sheffield on Saturday.
The Olympic sixth-place attempted the UK-record height of 4.90m, but it wasn't to be. However, her vault on day one of the British Athletics European Indoor Trials and UK Championships was enough to put her ahead of Katie Byres, Zoe Brown and Lucy Bryan who all finished in that order behind her, clearing 4.20m.
Speaking afterwards, Bleasdale said: "I felt really confident in my warm up and I was blowing through all my poles so I knew that I could be on big poles today."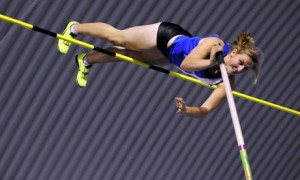 "I was really happy when I cleared 4.77m on my last attempt, I didn't quite hook things up how I'd like to but I can't complain with 4.77m and I know that once I hook everything up I'll be in a good place. I'm looking forward to getting a few more competitions in before I go to Gothenburg."
The 21-year-old's performance was the highlight of the first of two days of action, in which athletes placing in the first two with the UKA qualifying standard guaranteed themselves a place on the team for the European Indoor Championships in Gothenburg next month.
Read also:
http://en.africatopsports.com/2013/02/24/usain-bolts-name-tarnished-by-bbc/