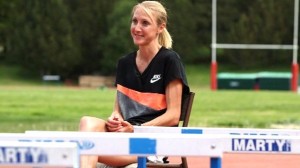 Women's marathon world record-holder Paula Radcliffe has labelled the introduction of stricter anti-doping penalties by the World Marathon Majors (WMM) as "a very positive and strong move".
WMM members Tokyo,  Boston,  London,  Berlin,  Chicago and New York have revised their elite athlete contracts, with new provisions including the right for the events to suspend payment and to demand repayment of prize money,  appearances fees and performance bonuses for any athlete found in violation of a criminal offense involving drugs or anti-doping rules.
It also extends to cover if, for any other reason, the athlete's result has been nullified by a relevant governing body.
"This is a great initiative and a very positive and strong move by the World Marathon Majors, which is once again leading the field by example," said Radcliffe, who has previously won the London, Chicago and New York City Marathons.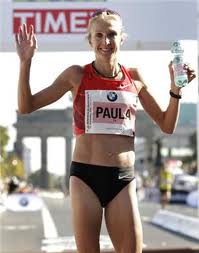 "I would love to see all major events follow its lead. The cheats need to understand that they are not welcome in our sport and will be caught and made to pay."
She described it as a "step forward" in increasing the deterrent, "showing athletes and managers that cheating won't be tolerated."
The new penalties are part of WMM's continued efforts to be a leader in the anti-doping movement. As well as supporting the increase in the number and frequency of out-of-competition drug tests in Ethiopia and Kenya, the WWM has previously agreed that any athlete found guilty of a doping offence will not be invited back to its races.
"Having to pay back all money won while cheating is common sense and a logical element that has been missing for a long time," added Radcliffe. "It is clear that any monies won while cheating is tantamount to fraud and should be returned."
 Read also:
http://en.africatopsports.com/2013/02/24/athleticskenya-juluis-maisei-learns-from-past/