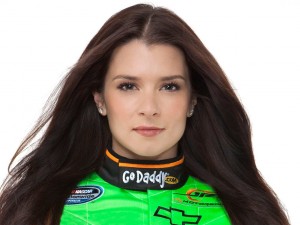 Danica Patrick was born on 25thMarch, 1982, in Beloit, Wisconsin. She dropped out of high school to pursue racing. In 2002, she signed with Rahal- Letterman Racing. Patrick was the fourth woman to race in the Indianapolis 500. Her 4th place finish was the highest ever for a female driver and she was the first woman ever to lead in the race. In early 2013, Patrick won the time trials at the Daytona 500, becoming the first woman to win the pole position at the famous NASCAR event, and went on to place eighth in the race.
Patrick's 2006 year began tragically when teammate Paul Dana was killed in a crash the morning of the Toyota Indy 300. Patrick had solid top ten finishes throughout her IRL campaign that year, coming in 9th place in the standings. Among many honors, she was named Female Athlete of the Year by the United States Sports Academy.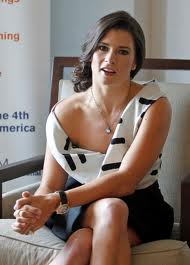 Starting in kart racing, she later raced Formula Ford in England before moving back to the United States and moving up to IndyCars. Patrick was named the Rookie of the Year for both the 2005 Indianapolis 500 and the 2005 IndyCar Series season. With her win in the 2008 Indy Japan 300, Patrick became the first woman to win an Indy car race. She placed third in the 2009 Indianapolis 500, which was both a personal best for her at the track, and the highest finish by a woman in the event's history. Patrick holds the IRL record for most consecutive races running at the finish. As of October 2, 2011, she had completed 50 consecutive races in the running (the next highest total in the record book is 32).
Her status as a female race car driver, combined with her youth and good looks, has netted Patrick numerous media opportunities.
[youtube] http://www.youtube.com/watch?v=S2VOfqo8f8Q[/youtube]
[youtube] http://www.youtube.com/watch?v=iN50p45hPDM[/youtube]
Read also:
http://en.africatopsports.com/2013/02/26/motorsports-dallara-has-joined-a-consortium-to-design-the-new-formula-e/