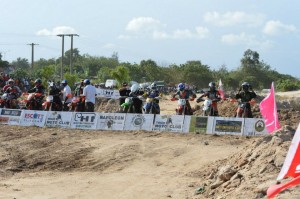 After the success of the Easter tournament last March 31 in Lomé, 7 Togolese drivers are preparing to defend their national colors at the International Cross of Burkina Faso.
The competition will be held next Sunday in Ouagadougou. Evelyn Boucly, winner of the Easter international tournament, will be the leader of this pack which also includes the nugget Jordan Aquereburu.
The Togo Motorcycle Club has announced the names of other athletes: Michel Nanga, Jonathan Bischoffe André Napoleoni, Antoine Napoleoni and Aymeric Mine.