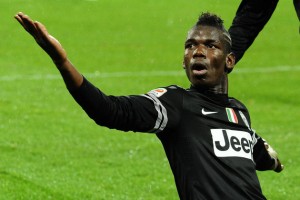 Here is another case of racism in the Italian football. According to La Gazzetta dello Sport, Paul Pogba pointed out to the referee of the Turin derby (editor's note, the 34th day Serie A) that he was called a "dirty black" during the first period by Riccardo Meggiorini.
If he acknowledges having made insulting remarks about the midfielder of Juventus, the Torino striker defends however any involvement in racism. "Yes, there was indeed insults but not racist. They were normal insults as one can often hear during football games, says Meggiorini (3buts in 28 games). And pursues Pogba should not complain every time someone tells him something. I was also insulted and I have never said anything because such things happen in football…."An investigation has been opened.
It must be said that the Italian football is often pointed to its racist tendencies. Kevin-Prince Boateng and Mario Balotelli had been targeted by fans.
UEFA will take action against racism next season.