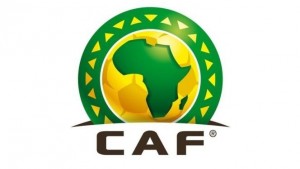 We now know all the qualified for the group stage of the Champions League this season. This after the last game of the eighth final that opposed Al Ahly of Egypt to the Club Bizertin of Tunisia.
Clinging to Bizerte in the first leg match 0-0, the Tunisians failed to reverse the trend. After a first half almost disappointing, Al Ahly opened the scoring in the 48th minute from a penalty. A work of Mohamed Barakat. On the hour, Emad Moteab doubled the advantage. The Club Bizertin narrowed the gap at the 65th min from a penalty spot but nothing will be marked.
Al Ahly therefore defends his title of champion of Africa. The opposite of the Tout Puissant Mazembe eliminated by Orlando Pirates.
Saturday, l'Espérance, Coton Sport among others had already qualified.
All the qualified for the group stag: Libolo (Ang), AC Leopard (Cong), Sewe Sports (CI), Coton Sport (Cam), Al Ahly (Egy), Orlando Pirates (SAfrica), Zamalek (Egyp), Esperance (Tun).
All results from 1/8 second leg
Saint George (Eth) vs. Zamalek (Egy) 2-2 (1-1)
Al Ahly (Egy) vs. Bizertin (Tun) 2-1 (0-0)
Mazembe (Drc) vs. Orlando Pirates (Rsa) 1-0 (1-3)
Recr. Libolo (Eng) v Enugu Rangers (Nga) 3-1 (0-0)
ES Tunis (Tun) vs. JSM Bejaia (Alg) 1-0 (0-0)
Séwé Sport (Civ) vs. FUS Rabat (Mor) 0-0 (1-1)
SM Bamako (Mli) vs. CotonSport (Cmr) 0-0 (0-3)
ES Setif (Alg) vs. AC Leopards (Con) 3-1, 4-5 pen (1-3)