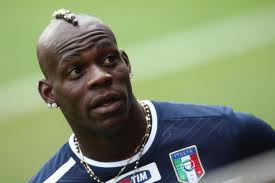 It has become a tradition in Italy! Mario Balotelli was once again attacked by supporters who imitated the cries of monkeys every time he touches the ball. The referee Rocchi Gianlucha overwhelmed was forced to stop the game for several minutes. And it was the Romans tifosi who are provocative.
At the precise moment of the attack, the Italian international, Super Mario went to tell the fans to shut up. Will the player, often victim of racist cries end his career or change country during the next summer transfer window?
Yet upon his arrival, AC Milan regained the 3rd place in Serie A and is actually in the race for qualification for the Champions League.
The former Manchester City player has scored 11 goals in as many games.
Check out the abusive fans!
[youtube]http://www.youtube.com/watch?feature=player_embedded&v=mAP-QJR7odU[/youtube]