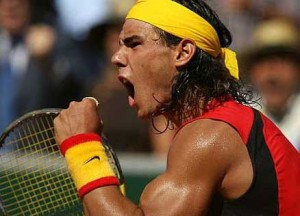 Rafael Nadal beat with difficulty the Italian Fabio Fognini (7-6, 6-4, and 6-4) in qualifying for the knockouts. But he was hang in the first set.
Rafael Nadal almost knew the worst in the tournament of Roland Garros. The Majorcan who has never conceded a set at the international meetings of France was caught by the Italian Fabio Fognini, the top 30 player, who eventually lost 7-6 in the decisive round.
The other two sets have shown the same face. The Spaniard has imposed two 6-4 to qualify for the next round. But beware, Nadal is no longer untouchable. This is a warning since he had been threatened by Daniel Brands and Martin Klizan. he will play his next game against the Japanese Kei Nishikori.