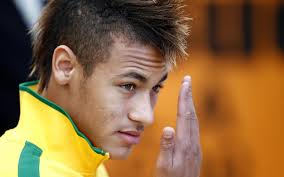 The young Brazilian Neymar has signed a 5 year contract with 57 million Euros to FC Barcelona.
According to the latest ranking of Forbes magazine, the Brazilian prodigy is part of the best paid sportsmen in the world. If Tiger Woods keeps ahead of Roger Federer, the neo-Barça striker arrives at the 68th place.
The Selecao striker would weigh about 20.5 million dollars. Despite his young age Neymar is already one of the richest athletes in the world.