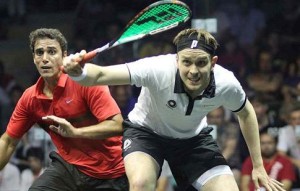 Favorite in the World Squash Championships, Egypt was unable to secure its position. The Pharaohs have failed in the final of the competition which was held from June 9 to 15 in Mulhouse, France. The Egyptian selection arrived at the tournament with the ambition to win their third consecutive title and fourth title since 1999. But it is ultimately the great English rival which has won the trophy. After the failure, the time of the resumes has ripen.
"We lost a very valuable trophy. The elements of the England team we met in the final were all very strong, "says Rami Achour, current World No. 1 PSA (Professional Squash Association players).
"The Egyptian players have done their best to reach the final and win the title, but were not lucky this time. In sport there is a winner and a loser, but we must insist on the good performance of this team that was on size, "says Mohamad Medhat, new coach of the senior selection.
"In such challenges, some seek to make feats; others will seek a new record. To be continued then, "says an official at the Egyptian Squash Federation.