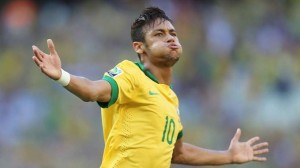 We know that the Pope Francis is a big fan of football. The Supreme Pontiff in Brazil for WYD (World Youth Day), would have included in his schedule a meeting with Neymar.
According to Samba Foot, Pope Francis invited the FC Barcelona player on vacation, to meet him. An invitation has also being sent to two former glories of Brazilian football: Pele and Zico.
However, the entourage of Neymar has not yet confirmed if he will respond to this invitation. Because the Brazilian prodigy is expected in Barcelona the same day.