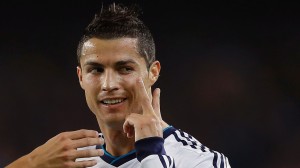 Cristiano Ronaldo saved Real Madrid with his double at the meeting against Elche. The Ghanaian Richmond Boakye would spoil the party with his goal, registered by a head-butt upon entering the lawn.
Again, the Portuguese proved the most dangerous man in the merengue during this encounter. He was in two places at once with Benzema, the ghost. This also justifies his new status as the highest paid player in the world.
Watch Cristiano Ronaldo's double!
[youtube]http://www.youtube.com/watch?feature=player_embedded&v=wUuby9QDYhQ[/youtube]