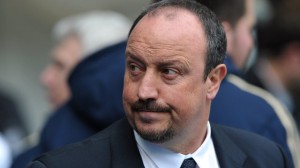 The Gunners of Arsenal and Napoli, two clubs prospering in their respective leagues are supposed to clash on Tuesday in a Champions League match.
But even before the meeting, the Napoli boss, Rafael Benitez did not fail to express his feelings towards the Arsenal coach, Arsène Wenger. For him the French technician is the Premier League's greatest.
"I am expecting a strong team because I think Arsène Wenger is the best coach in the Premier League," said Benitez. "Wenger is a great manager, a great person and someone who knows the league here in England. He has experience in Europe, Arsenal is always top four and he is doing a great job. Hopefully he can win [the Champions League], but another year, not this one."
Despite their win over yesteryear's finalist Borussia Dortmund (2-1), Benitez is expecting a tough game against the Gunners.