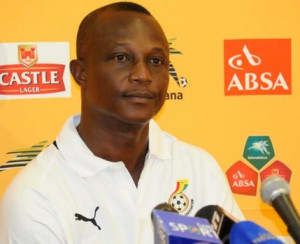 Ghana manager AKwasi Appiah believes his players are as strong as players in Portugal and Germany considered as the best teams in the world and then calls all the Ghanaians to dismiss fears and bear in mind that Black Stars can beat any side at World Cup.
All Ghana's legendary coach requires from Ghanaians ahead of the prestigious competition is their absolute supports for Black Stars for them to give the best from themselves and reach never attained heights in Brazil next year.
"I believe the team that we have at the moment is one of the best teams we have in the whole world," he said. "And for that reason, the most important thing is we need all your support to be able to prepare the team very well so that whichever team comes our way, we will be able to face them."

The Black Stars will then take on Germany on June 20 in Fortaleza before facing Portugal in the final group game four days later in Brasilia.