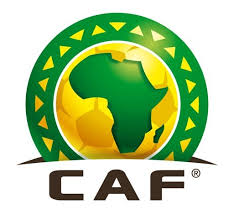 At the next World Cup in 2014, Africa will be represented by five countries: Algeria, Cameroon, Côte d'Ivoire, Ghana and Nigeria. While the various nations refine their preparation, CAF (Confederation of African Football) decided to bring them a hand.
It has then been launched last Friday at the end of the Congress of the Executive Committee of CAF in Cairo, Egypt, "the Call of Cairo." It is about CAF's support to qualified selections for Brazil 2014. The continental football governing body "decided to provide for the five (5) selections Centre of Excellence of the CAF in Mbankomo in Cameroon for the desired period. Costs related to the stay of the teams will be covered by the CAF". In addition, a group of media experts composed by the director of the Digital Media and CAF African teams qualified officers will take charge of exclusive reports and provide as much information on the respective activities of Algeria, Cameroon, Côte d' Ivoire , Ghana and Nigeria. This will provide maximum information to fans of African football.
In sum, "the Call of Cairo was launched for Unity and Support of the African continent's national teams of Algeria, Cameroon, Cote d'Ivoire, Ghana and Nigeria", says CAF.