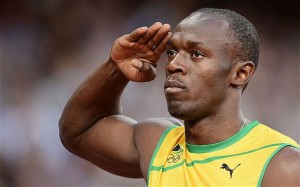 There will be entertainment on August 28 in Zurich. The organizers of the athletics meeting announced Monday the presence of Usain Bolt.
Holder from the 2009 World Championships in Berlin the world records in the 100m (9.58) and 200m (19.19), the Jamaican has not yet revealed in which category he is going line up.
Currently injured, Bolt must return on June 17 on tracks in the Czech Republic before competing at Areva in Paris on July 5 and August 5 in Sweden.