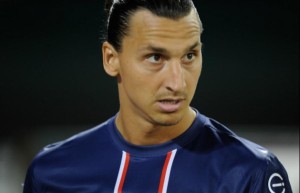 Through social networks, several players have called Zlatan Ibrahimovic upon to Brazil.
Outside Brazil, Dani Alves, Rai and Cristiano Ronaldo invited the Swedish star to the planetary mass gathering, scheduled from June 12to July 13 2014. A Hashtag # VemIbra has even been created especially for the occasion.
This campaign has been successful. The attacker of Paris Saint-Germain, unqualified with Sweden, responded on his app Zlatan Unplugged. "Brazil! I think we're going to change plans for the holidays …," wrote the best player in Ligue 1.
Brazil! I think I'll have to change my vacation plans… 😉 #VEMIBRA #ZlatanUnplugged http://t.co/AVLQR28JoX pic.twitter.com/oJpDdcWDFi

— Zlatan Ibrahimović (@Ibra_official) May 13, 2014