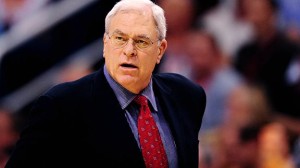 On the evening of the elimination of Thunder against the Spurs in the NBA Finals, Derek Fisher has hinted that he is not certain to return to the floor next season always with the player status.
Suddenly, the leader of the five rings is announced on the bench of a few franchises. Phil Jackson has even officially a target of coaching the New York Knicks, after thanking Mike Woodson.
"He is on my list of guys who can be very good candidates for this job," he declared.
But then, it is forbidden to comment on the offseason of a player as he is not a free agent. For failing to comply with the rule, the Zen Master will have to open his wallet. The leader of the New York franchise was fined by the league. He must pay 25,000 dollars for this release.