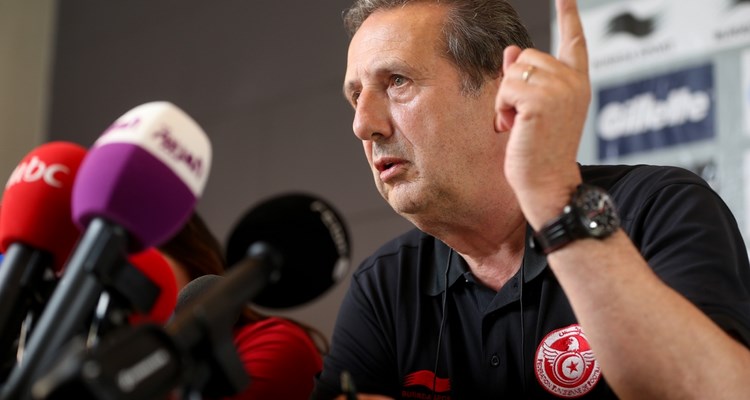 Appointed since last March, Georges Leekens has eventually his staff. The Belgian technician revealed all his collaborators on Monday to the press. This anticipation for CAN 2015 playoffs beginning.
Tunisia is getting ready to welcome Botswana before moving against Egypt for the first slice of the competition. Leekens will have as assistant a Tunisian coach in the person of Ghazi Gherairi.
In the same vein, the FTF (Tunisian Federation of soccer) announced also that the match Tunisia-Botswana will be held in Monastir at Mustapha Ben Jannet stadium.
Composition of the technical staff of Carthage Eagles
First coach: Georges Leekens
1st vice: Ghazi Gherairi
2nd vice: Hatem Missaoui
Physical assistant: Boubaker Hannachi
Goalkeepers' coach: Adel Zouita
Doctor: Dr Souhaiel Chamli