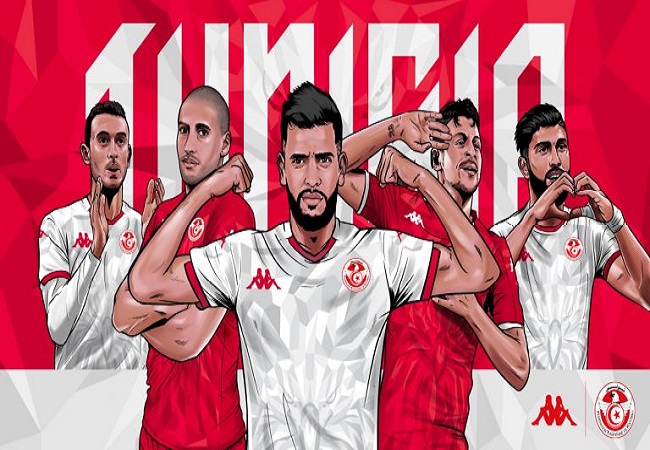 Tunisia has new jerseys eligible for the period 2020-2022. Italian Original Equipment Manufacturer Kappa unveiled the new design this Friday. More and more innovations!
Having made a name for itself for Tunisian selection third jersey a year ago, the Italian brand continues offering quality. The Eagle head that is the symbol of this team reappears on the three jerseys.
This quipment will cover the period 2020-2022. Tunisia will wear these new jerseys at the 2021 AFCON postponed to 2022 and during the upcoming international competitions too.
As a reminder, the Tunisian Football Federation (FTF) and Kappa have started their colaboration since 2018.