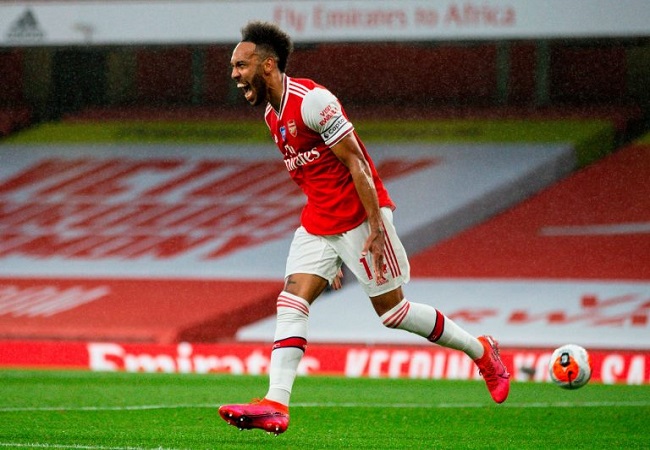 Aubameyang remains imperturbable. Despite this uncertainty around its future career, the Gabonese international continues to excel himself on the pitch. Since a few days, he has been the player reaching the 50-goal mark in fewer games at Arsenal. And yet, Aubameyang is back with another incredible achievement.
As we may know, the former Saint-Etienne player has become a real killer in front of goals in recent years. Yesterday, the 30-year-old forward opened the score for the Gunners against Leicester City (1-1). With this achievement, he is at his 20th goal in the Premier League this season.
With 22 goals last season and already 20 goals this year, Aubameyang becomes the first player to reach the 20-goal mark in two consecutive seasons following Thierry Henry. The latter achieved it over five years in a row from 2002 to 2006.
Aubameyang is Thierry Henry in miniature. He wears his number, he is the captain of Arsenal. And he is the star player of the squad as well as the former French international in his time.