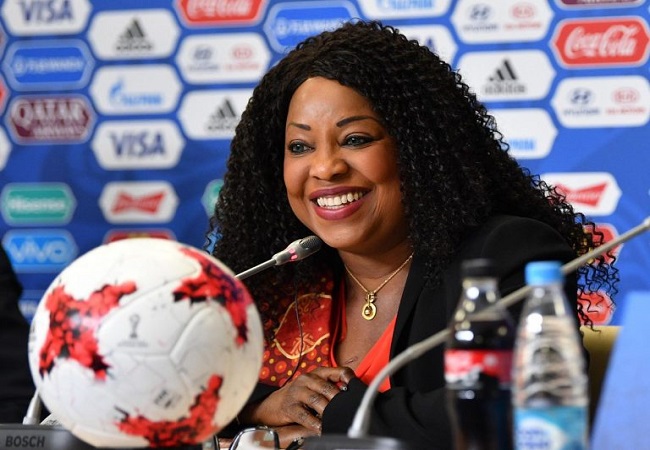 FIFA Secretary General for 4 years, Fatma Samoura is of Senegalese origin. And she does not miss the opportunity to declare her attachments to her country.
In an interview to Emedia, the former United Nations officer reveals her greatest dream for the Lions. "I have the dream seeing of one day the Teranga Lions competing in the FIFA World Cup final," she declared.
She furthermore comes back to her work in a traditionally male environment. "Working in a male-dominated environment has not disturb me. Football industry in the fairly recent past was still very highly male-led. But the situation is changing. And FIFA continues by giving examples in appointing more and more women to leadership positions. Since the election of President Infantino, the number of Female Division Directors has increased from zero before 2016 to three to date. And the percentage of women working in the administration is now at 43%." She concluded.