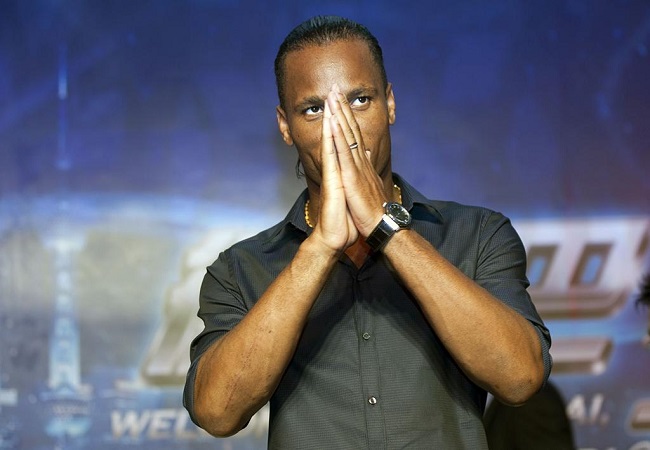 Didier Drogba's cercle breaking silence. Eugène Diomandé in charge of the Séwésport of San Pedro, was not gentle at all. In a social media post, he lost control and attacked leaders and journalists.
The race to the FIF presidency is a real battle at on all levels including communication. Those who criticize Drogba's candidacy were not missed by his general coordinator.
Through a post called «The Miserable», Eugène Diomandé made it clear to journalists and leaders. The president of San Pedro Séwésport did not hesitate to tackle them. He hit very hard.
"The Miserable"
Some audiovisual "squatters" have spent their time on mathematical demonstrations defying any logic and common sense, sticking to the figures provided by their instigators, to merit the obol of the latter… Either you have the right to defend the indefensible… !
Others, more vulgar and intoxicated by prebends, have allowed themselves to attack the leaders who support DD11 with an aggressiveness of poorly trained rockets and a fool language that reveals their true nature. Fortunately, their lack of fluency in the language betrayed their true role in Ivorian football where they entered by force.
"I signed at Africa" as a leader… And yes, really poor Africa which has suffered such meteoric leaders that overwhelmed the cashier of the club in the same way as the players, if not more. So these are people who have given nothing, brought nothing, or proven, and who have come here to disregard leaders who have invested, financed local football and made great achievements.
These are people who are always at the mercy of those who are in power at the IFF, to share the money embezzeled from the taxpayer, and who allow dare to say that leaders no longer have anything… It is this type of football vultures, knowing that they will not be able to claim their mediocrity and greed in front of DD11, who try to distract the sporting opinion, to continue to eat in the ignoble feast of the corrupt.
Human misery does not deserve to dwell on. But it must be properly disclosed to prevent it from being as contagious as Covid-19.