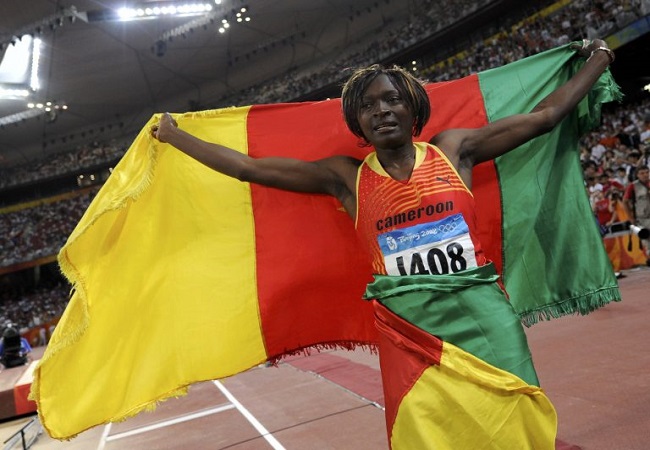 After a few years of retirement, Françoise Mbango launched her institute for professional sport training. This is to develop future physical and sports education teachers and sports managers.
The Institut Françoise Mbango intends to train in science and technology in physical and sports activities. Also in sports management and event management.
Françoise Mbango Etone is 44 years old today. And She is the only Cameroonian athlete in history, men and women alike, to have won a world or Olympic title.
A triple jump specialist, she holds African and Olympic records. She won two gold medals at the Olympic Games in Athens (2004) and Beijing (2008).
She was later naturalized in France in 2010 and competed in the 2012 European Championships in Helsinki, Finland. But she missed out the 2012 Olympic Games.