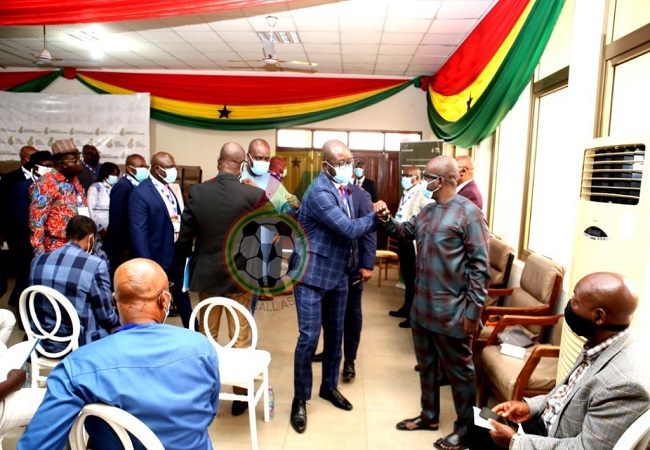 Contrary to boycott urged by President of Tema Youth FC, Wilfred Osei Kwaku, the Association met on 1st September 2020. It was at the GFA Technical Centre (GSCE) in Prampram. The meeting was to discuss issues that bother on the progress and development of Ghana Football.
On the agenda, the approval of emoluments for members of the Executive Council. Approval of the standing orders of congress. Appointment of Baker Tilly Andah & Andah as the Association's Auditors for a period of three years. And the approval of the budget for the 2020/2021 season. And GFA is thankful for the success of the congress.
"The Ghana Football Association wishes to express our profound gratitude to delegates, invited guests, Committee members, the media, observers and all stakeholders for making Tuesday's 26th Ordinary Session of Congress a success."
"This has been a successful Congress. And I will like to thank our members for their productive debates and constructive suggestions." Said General Secretary, Prosper Harrison Addo.
"Our stakeholders made the exercise very fruitful. And we are extremely thankful to all of them. I would like to reserve special thanks to former GFA Vice President, Fred Pappoe, GHALCA Chairman Kudjo Fianoo and his Vice Alex Ackumey."
"…We say ayekoo for a successful congress." He praised.