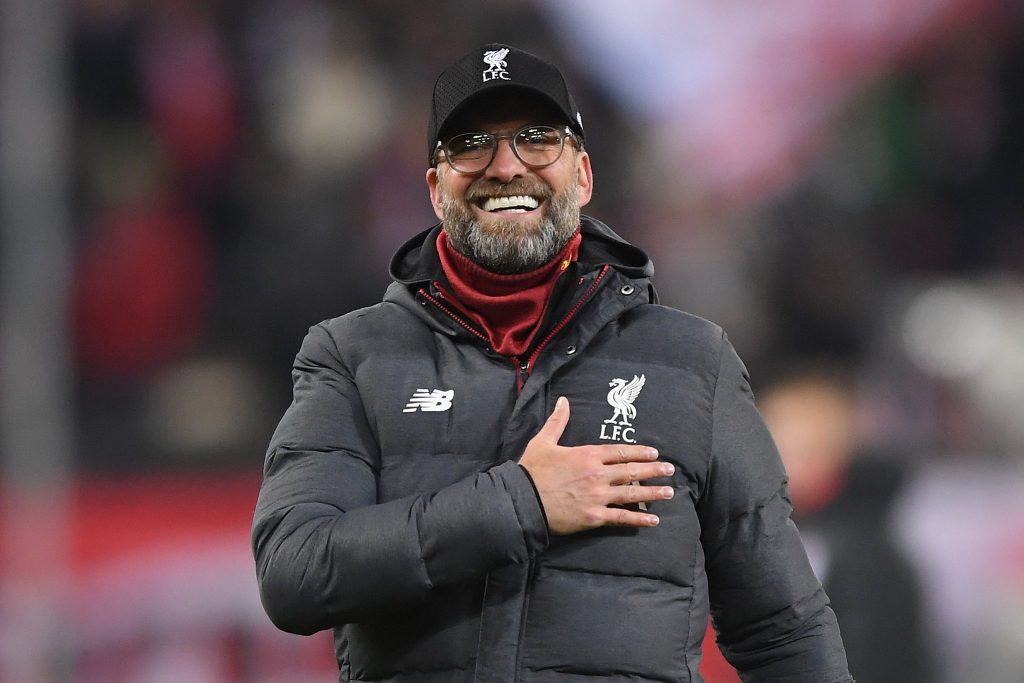 Liverpool manager Jurgen Klopp said his side did not show any sign of sloppiness in their 3-1 win against Arsenal at Anfield.
Liverpool conceded the first goal in the run of play as Alexander Lacazette intercepted Andrew Robertson pass to put the Gunners in front.
The Reds immediately responded through Sadio Mane who equalized in the 28th minute.
Robertson then atoned for his error as scored the second goal finding himself in a 1 on 1 situation with Bernd Leno.
Diogo Jota then came of the bench and scored his debut goal to make it 3-1 and put the game beyond reach for Arsenal.
Klopp defended his players during his post-match conference insisting that there was no form of sloopiness.
He said, "I didn't see us really being sloppy in defending. 
"I saw us in one or two passing situations when we gave the ball too easy away, which is just then a problem because to outplay Arsenal you need a quite expansive formation. 
"Losing the ball without any pressure on yourself, that doesn't make too much sense, that can really hurt you. 
"So in these moments, yes, but our defending was really good, really good because you cannot defend Arsenal for 90 minutes with the quality they have. 
"It's completely normal that they have chances [and] you need a goalie for that, you need a block for that, you need all these kind of things. 
"But in all other moments, you need to be really creative because they defend well. 
"They defend in a 5-4-1 until it develops and then in a 5-5 and that makes it really difficult. 
"And you know, one ball at their feet and Aubameyang is on his bike and that's then really difficult.
Asked of their third victory is a strong statement to other title chasers, the manager said Liverpool don't make statement.
"We don't make statements, to be honest. 
"In a press conference from time to time I have to do it because you ask me questions, but apart from that we just play football and want to win the games. 
"Look, as I said, I liked the game tonight and I said as well that it doesn't help a lot for Thursday because we have to play again like this, or better, so that's how a season works. 
"Tonight I am really happy about what we did but now we have three days and then we play again and then we have two days and we play again so that's quite intense. 
"So it's about consistency obviously, but when I saw the schedule before the season I thought as well, 'Oh, that's pretty tricky'. 
"It was always clear, for ages clear, that Chelsea would be really strong, Arsenal won the FA Cup,
so won the last English competition after lockdown and are flying since then, pretty much. 
"They beat us in the Community Shield. 
"Leeds, I said it before the game, is of all the [other] 19 teams, they would not have been in the top 10 what I want to play in the first game. 
"It was difficult but we did it. So we have to improve, we have to become consistent. 
"So far we played quite well but that's all."