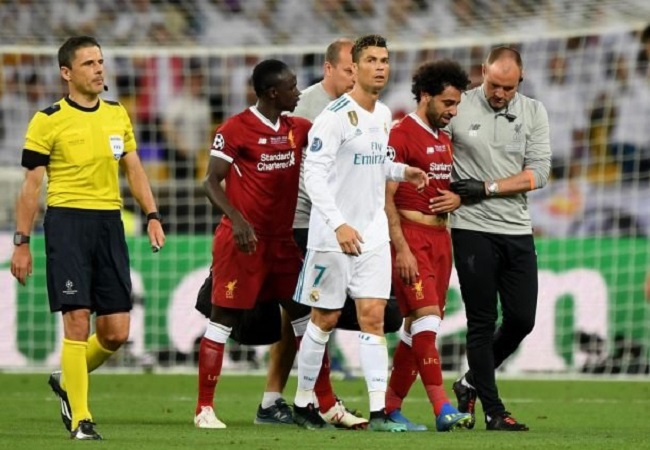 Mohamed Salah had tested positive for COVID-19 twice, with the Egyptian Football Association confirming that his latest test returned positive. As a result, the 28-year-old missed out on both of Egypt's games against Togo in the 2021 AFCON qualifiers.
Despite his absence, Egypt managed to earn two victories over Togo to secure their place at the top of Group G with eight points. Three ahead of second-placed Comoros. And Egypt assistant coach Sayed Moawad has talked about Mohamed Salah's importance to the team. He has compared him to players like Cristiano Ronaldo.
"We missed Salah," Moawad told Sada El-Balad. "I think this is the first time in his career that he has missed four consecutive matches for the national team. "We got the job done without Salah. But we must know and appreciate his value. Salah for Egypt is like Cristiano Ronaldo for Portugal, Sadio Mane for Senegal, and Riyad Mahrez for Algeria.
"Salah's presence makes a difference for Egypt and raises the team's morale." He added.
The Liverpool winger is now set to miss out on their upcoming clash against Leicester City in the Premier League on Saturday.