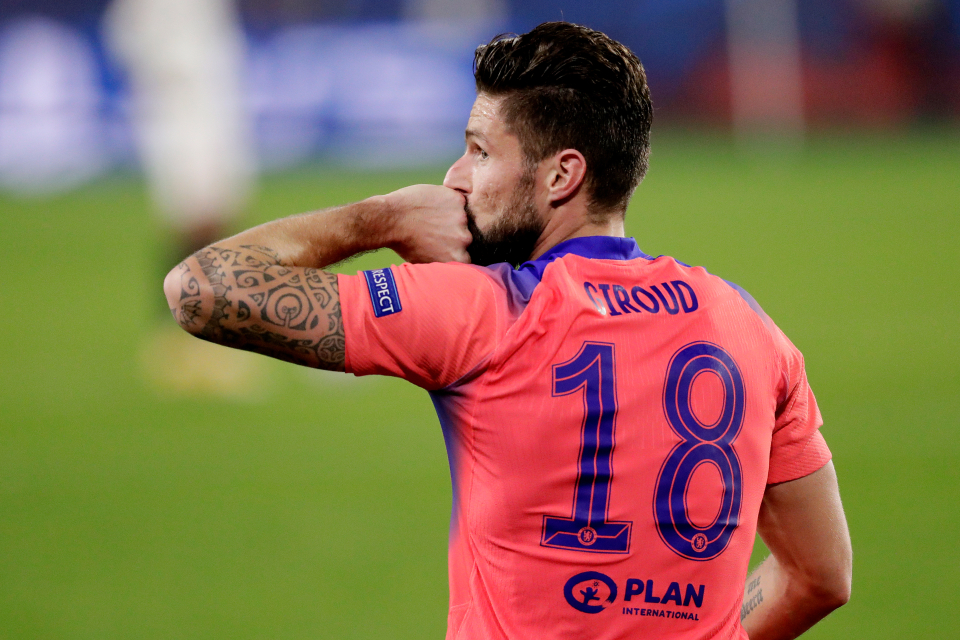 Wednesday night have been one of the best Olivier Giroud has never had as the French forward scored four goals to hand Chelsea an honorable 4-0 win over Sevilla on matchday 5 of the UEFA Champions League.
By making this exploit, Giroud who is Chelsea's forward having the least playing time stunned football pundits and fans around the globe.
Moreover, the 34-year-old World Champion matches an old record of Chelsea legend and former Ivory Coast skipper Didier Drogba.
In fact, Futaa reveals the ex-Arsenal star is just the second Chelsea player to score a hat-trick for Chelsea in the history of UEFA Champions league.
Furthermore, he is also the second Blues player to score four goals since Frank Lampard in March 2010.