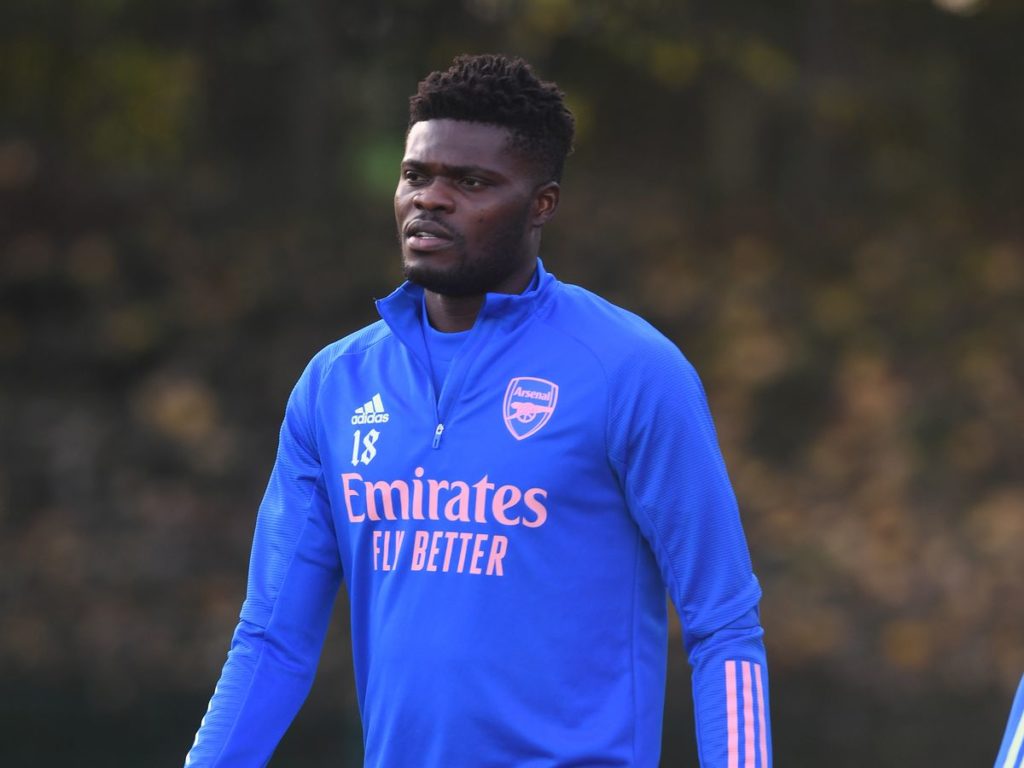 Ghanaian midfielder Thomas Partey has resumed training with Arsenal on Monday training session as his full return is expected in January.
Partey was sidelined in the last six games of the Gunners with a thigh injury in Arsenal's defeat to Tottenham earlier this month.
With the club gaining confidence after the win over Chelsea in their las Premier League game, the 27-year-old handed Mikel Arteta a huge boost by joining his teammates on Monday's session.
Read more: I advised Thomas Partey to go to Arsenal – Emmanuel Adebayor
However, his presence against Seagulls tonight (6pm) is yet to know while other reports claim he will wait until January next year before coming back fully.