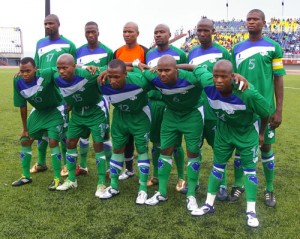 The Lesotho Football Association (LeFA) has suspended domestic football activities due to growing Covid-19 cases.
The elite league in the country started on December 12 2021 after a seven-month hiatus.
Games were expected to resume this weekend whereas those of the women's league and lower league were scheduled to start later this month.
However, in statement, LeFA says the surging Covid-19 cases have led to the suspension of the football action.
"The NEC of LeFA, in consultation with and on recommendations of the PLMC, ADMACO, B and C Management, and the Women Super League Management, has resolved to suspend all league games and group training sessions with effect from Tuesday 05th January 2021, for an initial period of two weeks," the statement said.
"The duration of this suspension will be reviewed from time to time by the NEC in consultation with NACOSEC and all parties concerned.
"This emergency decision has been necessitated by the sweeping resurgence of the COVID-19 pandemic in Lesotho and the world over, which is claiming many lives on daily basis."