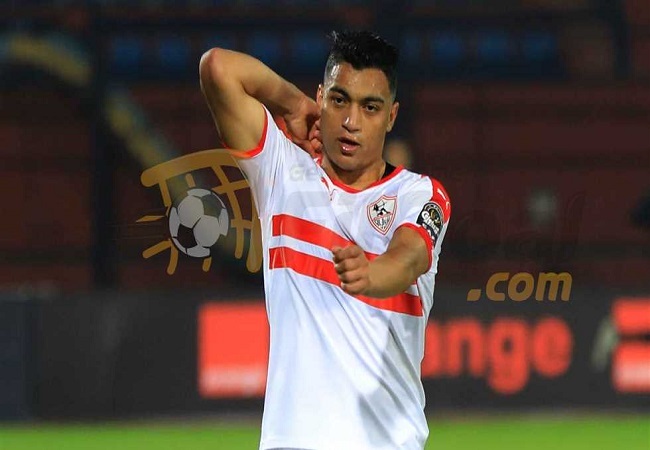 Zamalek vice president Hesham Ibrahim has expressed his anger further to the statements of Saint-Etienne president Roland Romer. The latter claimed that officials from the Whites requested a commission for Mostafa Mohamed's transfer.
Mohamed has been the main talk of Egyptian media for the past weeks. As the striker has been in link with a move abroad.
Saint-Etienne became the closest team to sign him after submitting several official offers to sign the 23-year-old that the Whites rejected all. However, the Ligue 1 side made the offer that is closest to satisfy Zamalek's requests to sell the player.
"Saint-Etienne president came out and threatened to reveal the names of people in Zamalek that asked for commission for the Mostafa Mohamed transfer if the deal isn't defined in 24 hours." Ibrahim said.
"We will first verify if it was really Saint-Etienne president who said this before taking an action. Since I have received confirmations it's not the president."
"He has to announce these names. We are a respectable club and don't accept corruption. He has to provide an evidence. We don't accept his threats and a deal [for Mostafa Mohamed] is refused."
Mostafa Mohamed has featured in just two games this season in the Premier League. He scored in both of them against Arab Contractors and Pyramids FC.