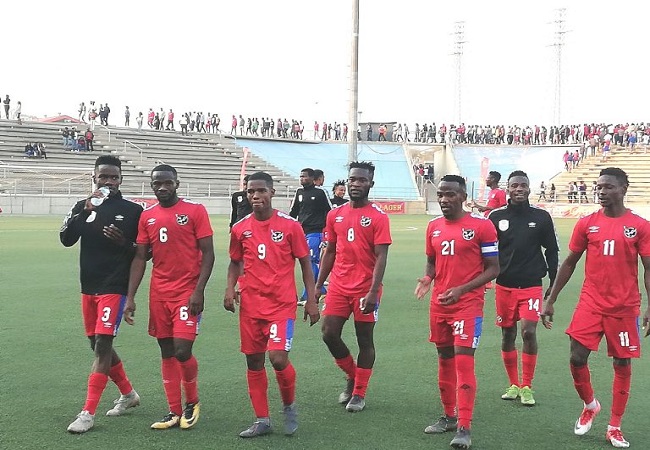 Namibia captain Dynamo Fredericks has said morale in the team's camp is high at the African Nations Championship (CHAN) underway in Cameroon.
"We are here in Cameroon. The first day of training was very light. We were jet lagged…long flight. The weather is good, spirits in the team are quite high, all the boys are focused. We are looking forward to the game on Tuesday," he told Namibia Football Association Media Team
Fredericks was commenting about their opening game against highly fancied Guinea on Tuesday in a Group D clash whereas Tanzania take on Zambia.
CHAN kicked off on Saturday when the hosts beat Zimbabwe 1-0.
The action at the competition that is reserved for home-based players in Africa continues today.
Morocco are the defending champions of the bi-annual competition which is played by only home-based players.
Namibia squad:
Edward Maova, Ratanda Mbazuvara, Kamaijanda Ndisiro, Jonas Mateus, Emilio Martin, Vitapi Ngaruka, Ivan Kamberipa, Charles Hambira, Pat-Nevin Uanivi, Aprocious Petrus, Gregory Aukumeb, Johannes Mutanga, Erasmus Ikeinge, Alfeus Handura, Dynamo Fredericks, Absalom Iimbondi, Immanuel Heita, Ambrocius Amseb, Wendell Rudath, Gustav Isaak, Llewelyn Stanley, Wesley Katjiteo, Brandon Neibeb, Marcell Papama, Elmo Kambindu, Panduleni Nekundi, Isaskar Gurirab, Deryl Goagoseb.