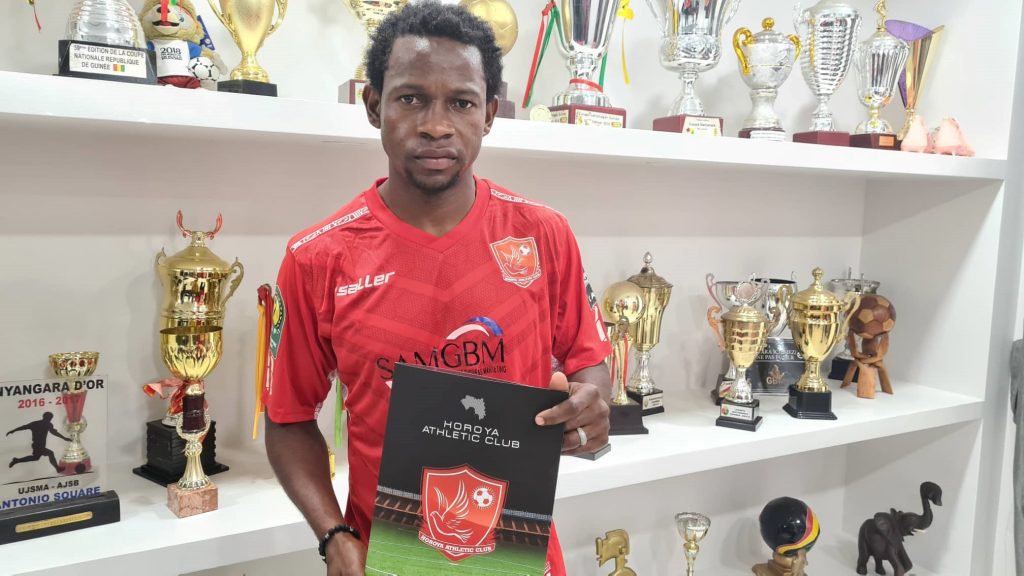 Guinea league side, Horoya AC, have announced the signing of midfielder Mohamed Coumboussa and defender Ibrahima Doumbouya.
Horoya have unveiled the new recruits, who have signed a three-year contract each, via the club's website Thursday.
Reacting to his switch to Horoya, Coumboussa said it has been his wish to play for the giants.
"I fought body and soul to be here. I then said to myself that it's a big club, Horoya AC, so to be included you had to prove not only in the league, but also internationally. This is how at CHAN, I gave my all and there you are," he told the club's website.
He was part of the Guinea side that won bronze medal at CHAN finals held in Cameroon recently.
On his part, Doumbouya said: "It's a reunion for me. We will try to complement each other well, in solidarity, so that we can progress together."
Coumboussa and Doumbouya have joined Horoya from Santoba FC and Wakrya AC respectively.
Coumboussa was born on 10 September 1995 whereas Doumbouya was born on 25 March 1996, according to the website.
Horoya are based in Conakry and are 17-time champions of Guinea's Ligue 1.
The club is participating in the ongoing CAF Champions League and drew 0-0 against Kaizer Chiefs in South Africa on Tuesday evening.