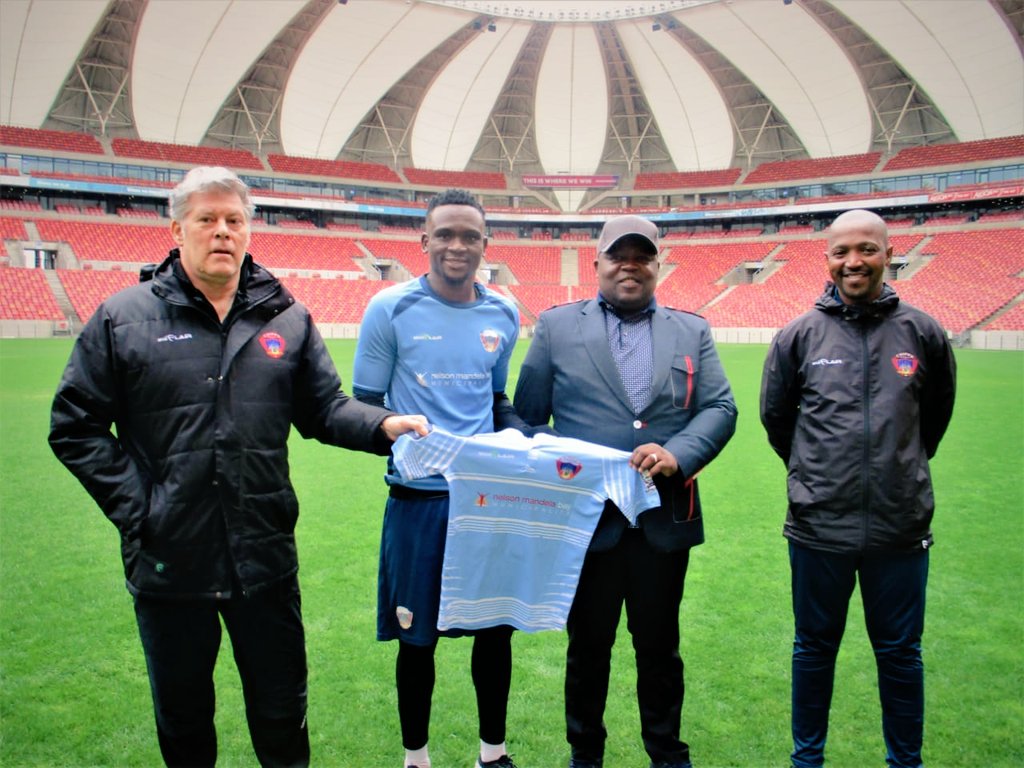 Chippa United has criticized South African media SABC for unprofessional conduct and vowed to seek legal action.
The Chilli Boys management lampooned SABC for their role in causing more public outcry in the appointment of Lic Eymael.
Chippa United had appointed Eymael on Monday as new technical head but later reversed the appointment following racism charges against the Belgian.
"Chippa will issue a complaint to the SABC concerning the offending broadcasts and are currently seeking legal advice on further action to follow in this regard.
"We will furthermore raise the issue with the PSL as the actions expressed herein have clear and potential adverse effects to both the League and its other sponsors including DSTV should there be any disruptions to fixtures.
"Without exhausting the issues arising from the offending broadcasts we highlight the following:
"A new challenge is now faced through the unsubstantiated, unethical and prejudicial actions of in particular Robert Marawa's show broadcasts, which on top of Marawa himself clearly expressing bias, invited a political party and a niche union representing coaches to express their views on what are his views, including the publicly stated intention to disrupt Chippa's upcoming fixtures.
"The views expressed by callers to the show were a clear intent to preclude the free movement of Eymael and the proper fulfilment of our fixtures and this immediately puts the safety and security of the team, supports and stakeholders at risk.
"We were furthermore dismayed to note that the tone set on the other SABC stations was followed by the newly appointed Putco Mafani on Umhlobo Wenene FM who interviewed a political party, a station with a long-standing relationship with Chippa and with a sponsorship agreement that includes Chippa United officially advertising the station, jeopardizing such amicable relationship through unprofessional conduct.
"It has been made clear that the allegations against Eymael after investigation have not yielded any legal basis across all relevant governing structures of football.
" What has since subsisted since 3 April 2021, arising from the intended appointment of Eymael therefore falls purely into the political discourse and public opinion informed by the offending utterances and clips during broadcasts.