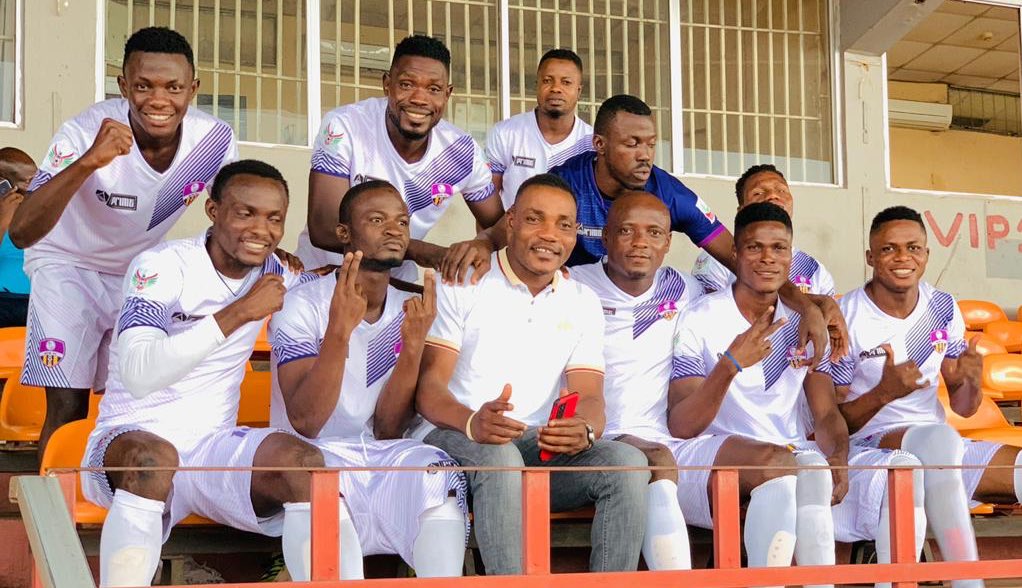 MFM FC were awarded three points and three goals in Matchday 20 of the Nigeria Professional Football League (NPFL).
The Olukoya Boys walked over their opponent FC IfeanyiUbah who failed to show up at the Nnamdi Azikiwe Stadium for the game.
FC IfeanyiUbah were banished from their Nnewi home ground to Enugu after harrassing match official on Matchday 15 game against  Rivers United in Nnewi.
Their action contravened with the framework of the League Management Company who banished them to Enugu.
According to a statement released by MFM FC, the walkover formality was performed by the match official after waiting for the home team who failed to show up for the game.
The match was earlier scheduled to kick off my 2pm on Sunday, however, after waiting to no avail, MFM players entered the pitch and walked over their host.
The Olukoya Boys in a statement wrote;
"MFM FC have been awarded three points and three goals by Match Officials after FC Ifeanyi Ubah failed to turn up for Matchday 20 Fixture game against MFM FC scheduled to kick off by 2pm today in Enugu.
"The walkover formalities was performed by CR- Nura Abdullahi in the presence of Milleye Abubakar, the Match Commissioner and Match assessor, Peter Edibe."
The Nnewi-based team are expected to play two home matches against Jigawa GS, and MFM FC at the Nnamdi Azikwe Stadium.