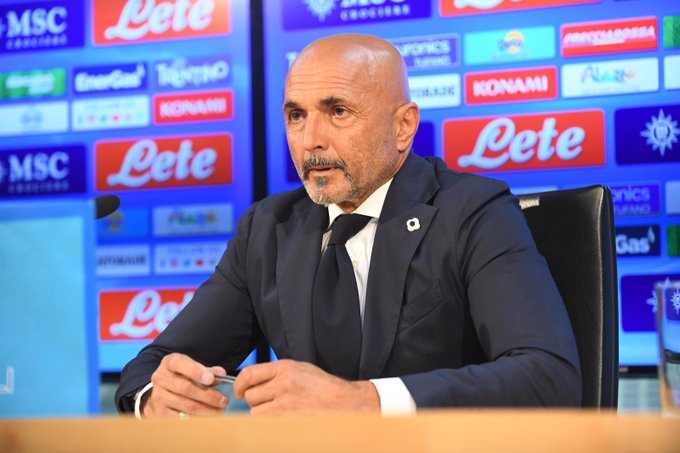 Victor Osimhen new manager Luciano Spalletti said he is curious to begin his role as manager with the players.
Spalletti replaced Gennaro Gattuso after Napoli failed to secure a Champions League spot in the 2021/2022 Serie A season.
The former AS Roma manger in his first press  conference at the Konami Training Centre.
He said,"I'm proud to be in Naples. This team looks like me ." 
"Napoli are a strong team and I'm curious to get into it as soon as possible to see fully how aware I am of it. 
"Being strong, if you don't know you are, sometimes doesn't complete the attitude.
" I was the coach of Napoli, I didn't take my eyes off this team. 
"It's a team that looks like me, but then you have to work hard. "
"I am thrilled to be here, being in a locker room always makes my heart beat strong. 
"I was happy to come to Naples from the first moment it was proposed to me because it completes my soul tour".
On his target for the club, Spalletti said he wants to guide them team back to Champions League.
"The first quality must be to have strong players to get into the top four, because there are great teams.
" It is clear that entering the Champions League will be my ambition and my obsession. 
"This is currently a strong team, but probably the next one. 
"Naples will be different from the previous ones. We are here to try to build another one just as strong "
"I would like a cheeky team, of urchins ready for anything. 
"Here things are done seriously, nothing is snubbed, from the first friendly match, to the Italian Cup, the league and the Europa League.
"When you wear the Napoli shirt you always get serious. ".