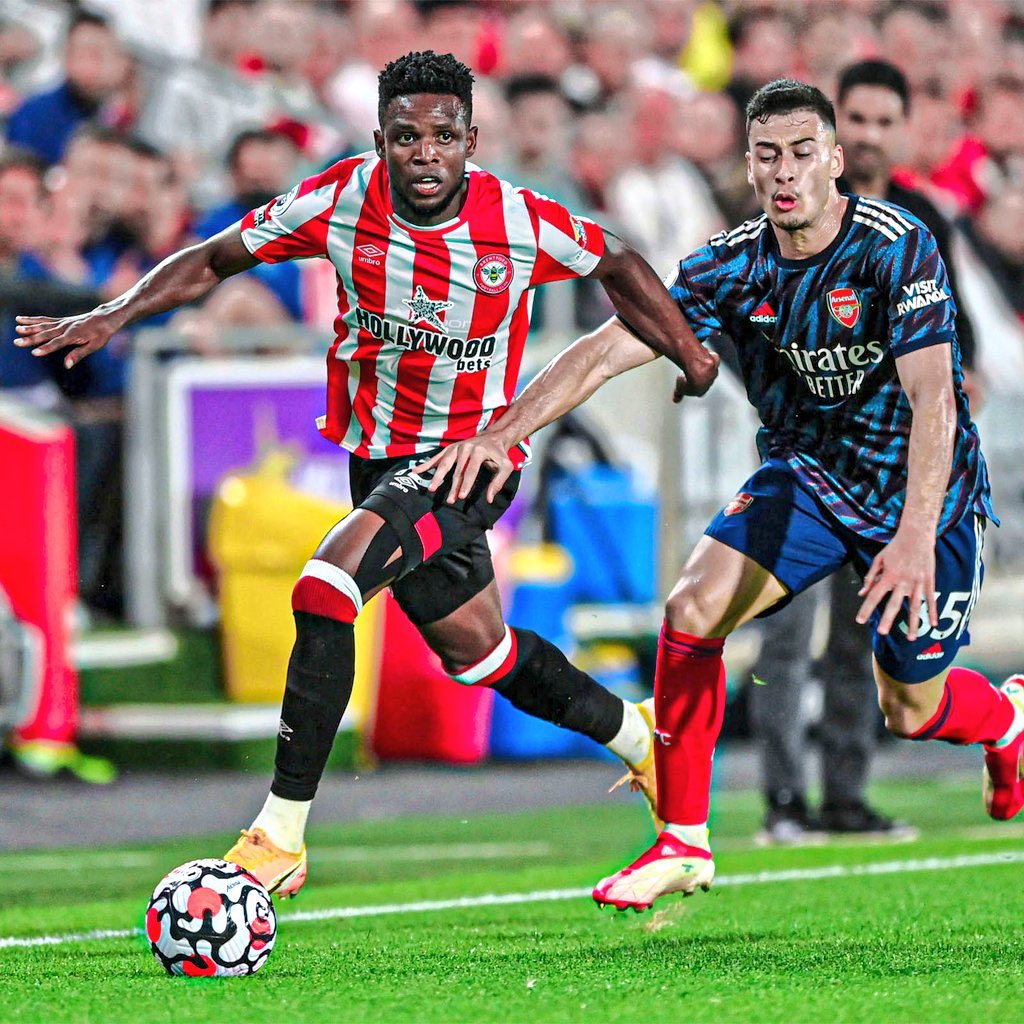 Nigerian International Frank Onyeka marked his Premier League debut with a victory as his club  Brentford defeated Arsenal 2-0 in the opening game of the 2021/2022 Premier League season.
Onyeka joined Brentford this season from Midtjjyland and had  a perfect dream start to life in the English Premier League.
The midfielder however played for 80 minutes before he came off the pitch in the London derby.
Brentford who regained promotion back to the Premier League stunned Arsenal to put an end to their opening game record.
It was the fourth time that the Gunners will be involved in the opening game.
Their previous season openers had seen Arsenal emerged victorious winning the other three against West Brom (2008-09), Leicester (2017-18) and Fulham (2020-21).
For Brentford, they were the 50th different team to play in the Premier League, and the 10th from London.
It was a remarkable day for the club supporters who had waited patiently and supported the club all through.
Sergi Canos 22nd minute goal erupted the Stadium as he became the first Spanish player to score the first goal of the season after Michu who played for Swansea City.
Arsenal had more of the possessions and dangerous attack that amounted to nothing.
The Gunners still yet to realized their mistake, kept on pushing for equalizer before Christian Noergaard scored the second goal that finally nailed the coffin.