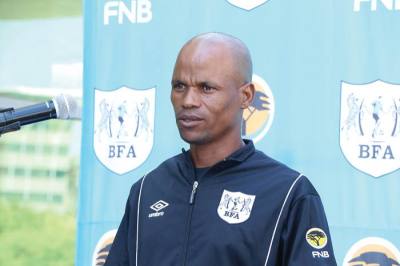 Botswana under-20 national football team coach Keitumetse Paul has died after succumbing to Covid-19 on Friday.
Botswana Football Association (BFA) has confirmed the death of the man who was affectionately called Pio.
"It is with great sadness that we announce the passing of Botswana National under-20 head coach, Keitumetse "Pio" Paul.
"Mr Paul succumbed to Covid-19 related complications on Friday, 13th August 2021. Funeral Arrangements are under way and the football community and public will be informed in due course," the association's statement reads.
BFA President, Maclean Letshwiti said the country and football family have lost a diligent servant of the game.
"Pio will be remembered as a prominent football legend who has been involved in football until his death. He was the BFA National Under-20 Head and an upright legend who had dedicated all his life to the game of football. We have truly lost a legend whom many were still going to learn a lot from. He was truly a remarkable person, full of strength, love, passion for the game. Our deepest condolences go to his wife and children and all his family and friends. the whole football community and the country at large will remember Pio as a dedicated footballer of time!," Letshwiti said via a statement.
Paul, who died at the age of 48, played for Botswana national football team between 1995 and 2002 as a midfielder before he graduated into a coach.
He also played for top clubs in Botswana such as Santos, Chico Rooks and Mochudi Chiefs.
He is the second high-profile personality to die due to Covid-19 related complications in Botswana following the demise of former Zebras coach Major Bright in January this year.