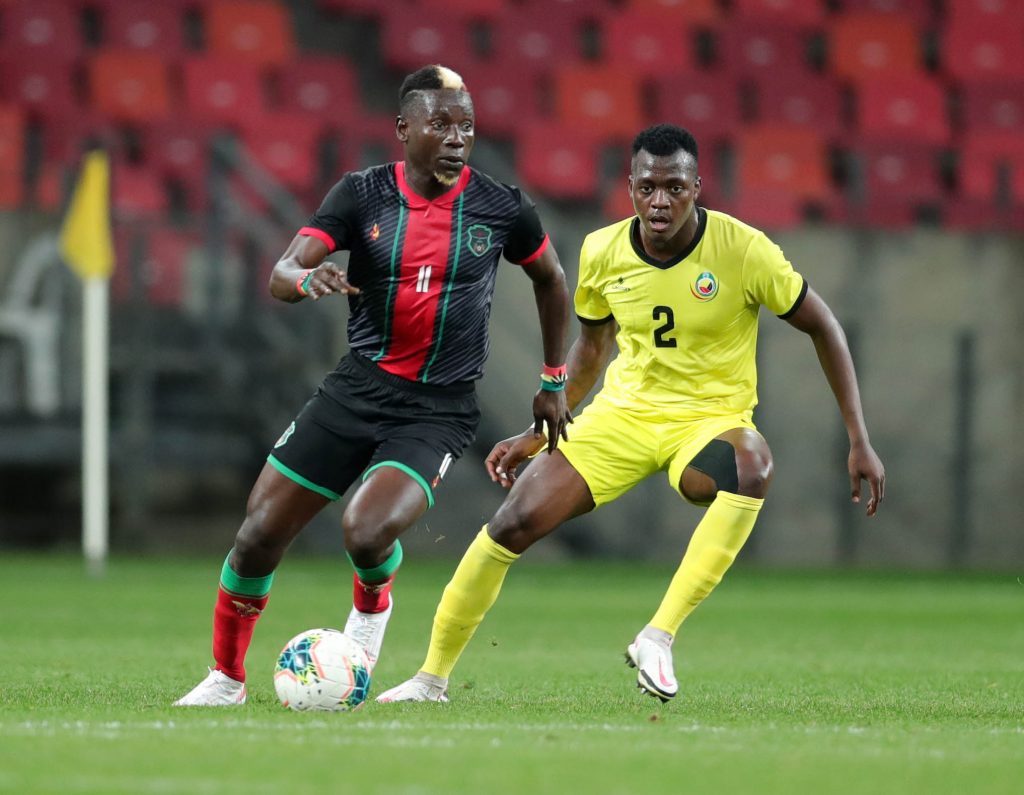 Malawi's Flames host Mambas from neighbouring Mozambique forests at a neutral park of Orlando Stadium in Johannesburg, South Africa, this Tuesday afternoon.
For Malawi, revenge is the name of this Group D second-round qualifying match for the 2022 World Cup.
The Mambas spat at the Flames then doused them 2-0 on July 11 2021 during the Cosafa Cup which took place in Port Elizabeth.
Now, it is the turn of Meck Mwase and his Flames to provide a response in this World Cup qualifier.
The game is taking place in South Africa because the Confederation of African Football declared Lilongwe-based Bingu National Stadium unfit to host such high profile matches.
Mozambique and Malawi are on third and fourth places in the group which Ivory Coast lead on four points followed by Cameroon's three points.
Form Guide
Malawi did not have the best of starts to the World Cup qualifying race.
The Flames lost 2-0 away to Cameroon on September 3 2021 largely due to basic defensive mistakes of failing to stop high balls.
Overall, you have to go back to last year to trace the last time Malawi won.
The Flames are winless in six back-to-back games, losing four and drawing the rest.
Not the best of runs for an AFCON-bound team.
In the other camp, Mozambique started the World Cup race with a 0-0 draw at home against Ivory Coast last week.
In total, Mozambique have in the last six games drawn once, won twice while losing the rest.
Players to watch
Malawi has always banked on Gabadinho Mhango of Orlando Pirates in South Africa as the source of inspiration.
Mwase started Mhango on the bench in the away trip to Cameroon but the attack did not tick.
The coach will ring some changes again in today's game.
In the other camp, Mozambique coach Horácio Gonçalves has beefed up his squad with goalkeeper Ivan Francisco and defender Jose Casimiro to replace Cesar Machava and Agenor Sande who are injured.
The star player for the Mambas is Luis Miquissine of Al Ahly.
There are also high profile players such as Reinaldo Mandava (Lille, France), Amâncio Canhemba "Neymar" and Francisco Simbine "Bonera" (Marítimo, Portugal).
Head-to-Head
Malawi have an inferior head-to-head record to their Southern neighbours.
The Flames have beaten the Mambas nine times against 11 wins for Mozambique with nine matches ending in draws.
Rankings
The current Fifa/Coca-Cola World Rankings put Mozambique as slightly superior on paper to Malawi.
The Mambas are ranked 113 in the world compared to 118 for the Flames in the latest ratings released on Fifa website.
Line-ups (previous match):
Malawi: Ernest Kakhobwe, Stanley Sanudi, Chembezi Denis, Charles Petro, Limbikani Mzava, Tawonga Chimodzi, Yamikani Chester, Peter Banda, John Banda, Richard Mbulu, Gerald Phiri Junior
Mozambique: Ernâni, Ocazias, Norberto, Zainadine, Martinho, Reinildo, Candinho (Nilton, 46′), Shaquille, Bruno (Estevão, 60′), Melque (Neymar, 56′), Miquissone (Geny 60′).