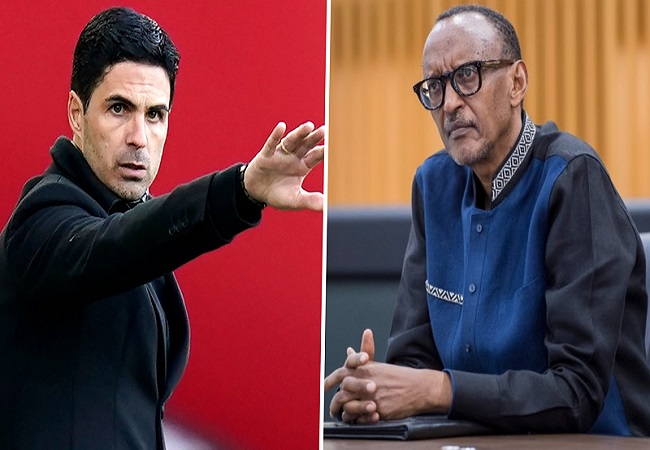 Rwanda president Paul Kagame, whose government sponsors Arsenal, has congratulated the Gunners for beating Tottenham Hotspur 3-1 on Sunday in the North London derby.
Kagame recently called for a change at the Gunners after they had made a sloppy start to the season, going three opening games winless and bottom of the Premier League log table.
Now with Sunday's win which was the Gunners' third consecutively in the league, Kagame changed tune saying the team deserves credit for the emphatic victory.
Arsenal scored through Emile Smith-Rowe, Pierre-Emerick Aubameyang and Bukayo Saka whereas Heung Min-Son chalked Spurs consolation goal.
"Credit to where it is due…Congrats Arsenal manager, players and greatly…fans!!! Everything came very much alive today. All the best every game…#Brilliant!!" Kagame said.
In August when Arsenal started the season with a 2-0 loss to Brentford, Kagame slammed the team saying: "We just must NOT excuse or accept mediocrity."
Arsenal are on position 10 with nine points from six games after leapfrogging Spurs on goal-aggregate.
Liverpool top the table on 14 points from six games.