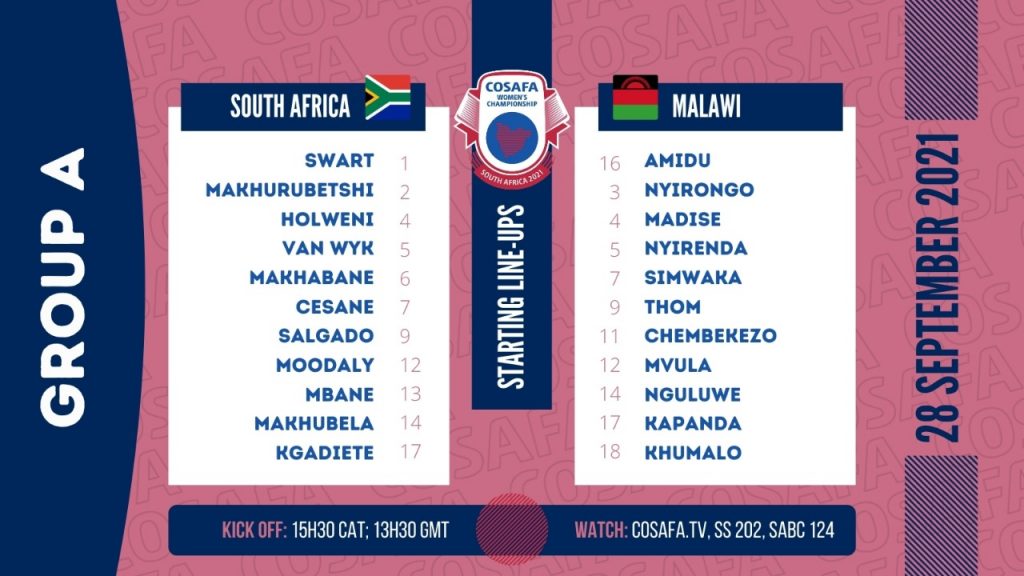 Malawi's Scorchers will embark on what looks like mission impossible—that of trying to beat South Africa's Banyana Banyana this afternoon.
The two teams meet in a Group A contest of the Cosafa Women's Championship at Nelson Mandela Bay Stadium in Port Elizabeth.
The Scorchers want to upset Banyana Banyana even in the absence of star strikers Temwa and Tabitha Chawinga who are unavailable for the tournament.
In the absence of the duo, the Scorchers will bank on experienced defenders Chimwemwe Madise and Patricia Nyirenda and free-scoring strikers Sabina Thom and Asimenye Simwaka.
The Scorchers are gunning for their first-ever win over Banyana Banyana at the tournament.
The Scorchers first lost to South Africa in the 2006 Cosafa Women's Championship before another 5-1 semifinal loss in 2011.
Malawi then suffered a 6-0 loss to Banyana Banyana in the year 2018 followed by a 3-1 defeat in 2019 .
South Africa also beat the Scorchers 6-2 in a semifinal match of the 2020 edition of the championship.
However, Malawi interim coach McNelbert Kazuwa believes his charges can cause an upset.
The winner of the match is certain of assuming the group's leadership as the earlier kick-off between Angola and Mozambique ended in a 2-2 draw at the same venue.
Malawi staring XI: Samir Amidu, Chimwemwe Madise, Patricia Nyirenda, Ruth Nyirongo, Ireen Khumalo, Madyina Nguluwe, Zainab Kapanda, Wezzie Mvula, Asimenye Simwaka, Sabina Thom, Fazila Chembekezo
Substitutes: Mercy Sikelo, Ruth Mhango, Tionge PHIRI, Emily JOSSAM, Mphatso GONDWE, Lyna JAMES, Chikondi GONDWE, Carolyne MATHYOLA, Limbikani CHIKUPIRA
Group A next fixtures:
October 1 2021
Malawi v Mozambique @12:00 noon
South Africa v Angola @ 3:30pm