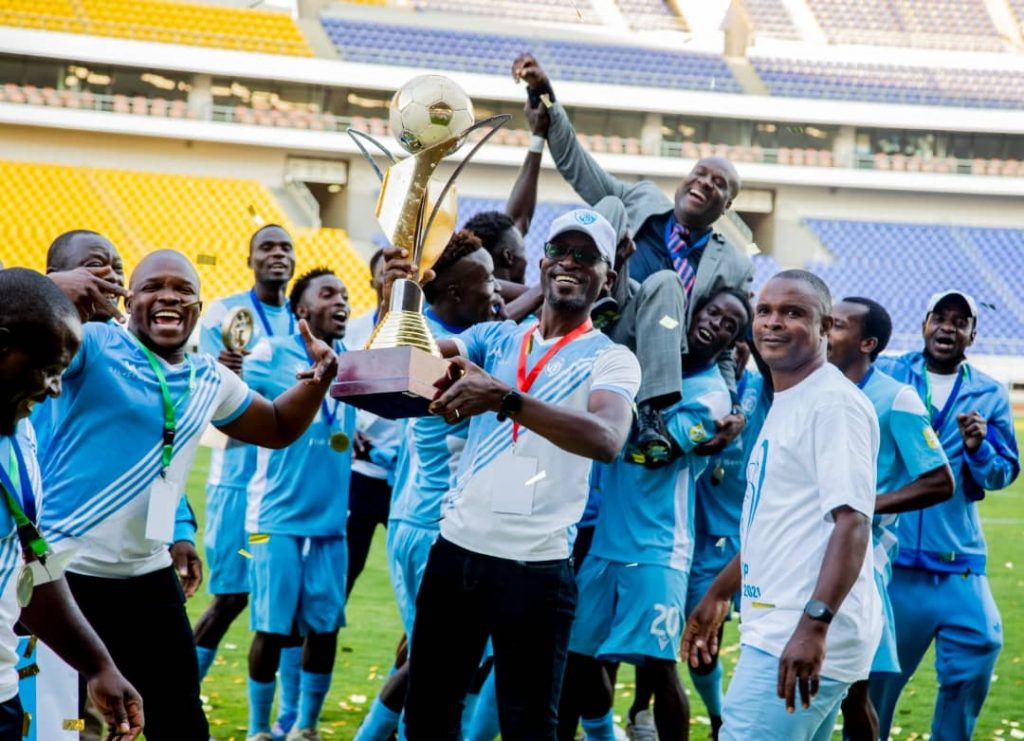 Coach Dan Kabwe briefly lost his job two months ago in Malawi, he was reinstated two days later and now, the Zambian has today, Friday, earned Silver Strikers FC the FDH Cup.
It is a perfect Mother's Day present for Lilongwe women as Silver won the inaugural national knockout cup following a 2-0 beating of Ekwendeni Hammers in the final played in Lilongwe.
The final took place at Bingu National Stadium to make it a dream debut for the former Zanaco FC coach.
Winger Frank Banda put Silver ahead with a fine finish in the 40th minute before striker Stain Davies added the second goal in the 51st minute to clinch the cup.
For winning the cup, Kabwe has earned Silver K25 million prize money, more than the K15 million Super League cash prize which he missed after finishing second to eventual champions Nyasa Big Bullets.
Such a league miss cost the Zambian his job for days only for players to protest the decision before management played ball.
On Friday, the Zambian as usual shied away from a post-match interview, leaving that task to his deputy, McDonald Yobe.
Yobe said: "This is their [supporters] cup. We are going to see what will happen next."
To reach the final, Silver saw off Mighty Wanderers in the semifinal whereas Hammers beat Rumphi United in the last-four stage.
FDH Bank sponsors the national knock-out cup which is open to elite Super League teams and those from the second-tier Premier Division.
Starting line-Ups:
Silver FC: Charles Thom, Mike Roberts, Nixon Mwase, Maxwell Paipi, Mark Fodya, Blessings Tembo, Tawonga Chimodzi, Patrick Macheso, Zebron Kalima, Stain Davie, Maxwell Gasten
Hammers FC: Chancy Mtete, Jimmy Msiska, Harry Nyirenda, Mustapha Maulana, Emmanuel Kaunda, Bian Phiri, Eneya Banda, Blessings Singini, Clever Kaira, Sammy Phiri, Michael Tete.
Referee: Mayamiko Kanjere
First Assistant referee: Happiness Mbandambanda
2 Second Assistant Referee: Pondamali Tembo