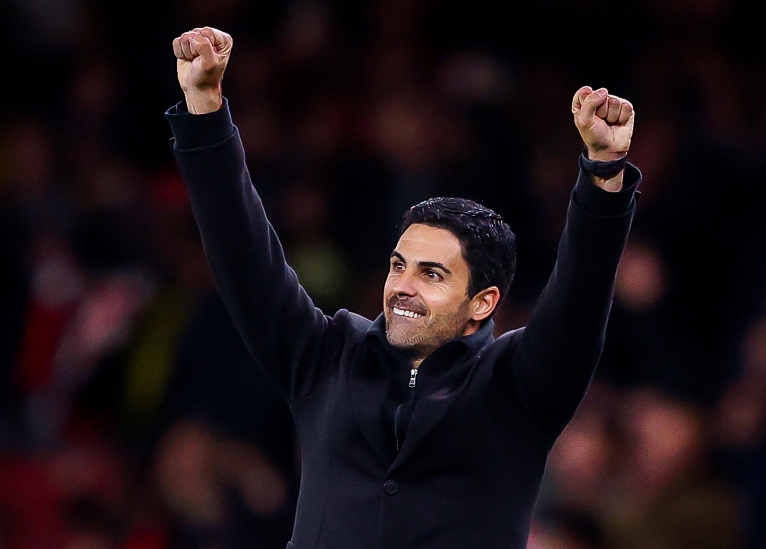 Mikel Arteta has laid down the gauntlet to his team and says that Friday night's win against Aston Villa shows the level they can play at.
The Gunners returned to winning ways after their 3-3 draw against Crystal Palace with a convincing 3-1 over Aston Villa at Emirates Stadium.
Arsenal was in a superb attacking form and thrilled their fans to a Friday night football.
Thomas Partey opened the scoring with his first goal for the club, glancing in a corner from Emile Smith Rowe.
Right on the stroke of half time, Pierre-Emerick Aubameyang doubled Arsenal lead as he scored and redeemed his image after his penalty had been saved.
Smith Rowe then added our third after a breakaway, and while Villa pulled one back before the end, it didn't take the gloss off a fine night.
Arteta in his post-match conference said he enjoyed the way his team played giving their opponent no breathing space.
"I really enjoyed watching them play and the way they started right from the beginning. 
"I always said the way they were in the dressing room after Palace, I think that was when we started to win this game.
"They weren't happy with some moments we had in that game and they know they have more ability, more quality to do it. 
"We talked about it, they had a great reaction and they know that the age is not going to be an excuse.
"We cannot change it.
"We are the youngest team in the league and we can change other things, we can improve other things and it has to happen now.
"They showed the level that they can play and I think the fans enjoyed it."