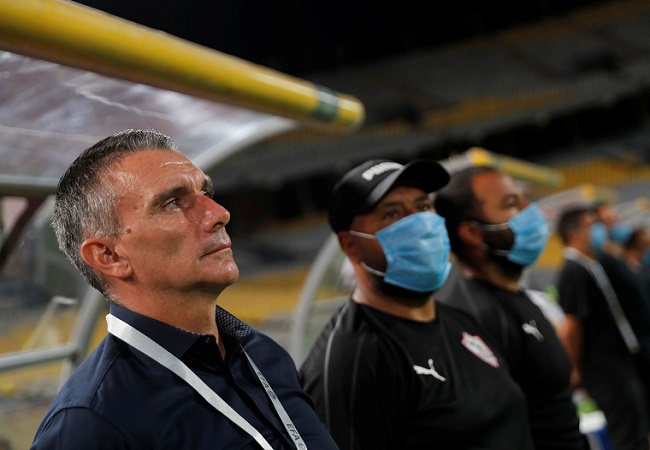 Zamalek endured a dark day, where the embattled Whites were embarrassed as their rivals Al Ahly ran riot following a 5-3 victory on Friday night. However, Hussein Labib, head of the committee in charge of Zamalek affairs, insists that they fully trust head coach Patrice Carteron despite the Cairo Derby defeat.
This defeat puts the defending champions fifth on the league table with six points from three encounters. Their archi-rivals Al Ahly sit on top with nine points.
Despite the humiliating loss and performance, Hussein Labib said that they are fully confident in Carteron and his coaching staff.
Also Read :  PATRICE CARTERON NO-SHOW AT PRESS CONFERENCE AFTER CAIRO DERBY LOSS
He also said that the club will file a complaint against the commentator [Medhat Shalaby]. The latter whom he claims was very bias towards Al Ahly.
"We fully trust the coaching staff, support them, and know their ability and the players' ability to return to victories, god willing, despite the loss in the derby." Labib told the club's official website. "We decided to file an urgent complaint against the biased match commentator to the concerned authorities." He added.
"We invite the officials of Tazkarti [ticket providers for the Egyptian Premier League games] to discuss the chaotic organization of the match, which everyone saw.
"The committee will submit an urgent complaint regarding the abusive chants of Al Ahly fans during the match." He concluded.